The "birth of a male child" that we are told about in Revelation 12 (September 9), who is snatched up (harpazo) to the throne of God, is now 6 weeks or 42 days away. It's fitting that Charlie Gard was "snatched up" today (July 28) – 42 days before the sign in the heavens.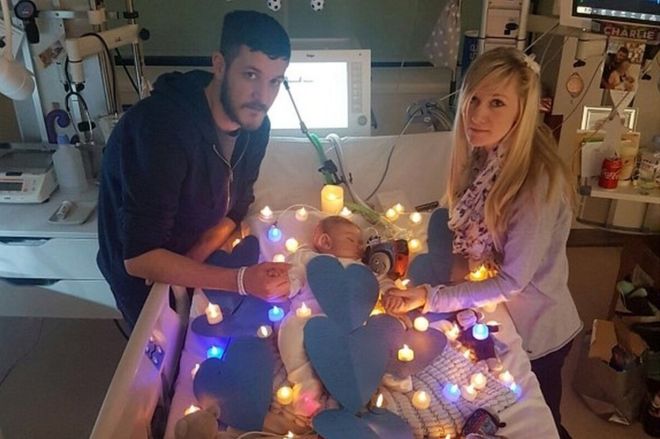 The number 42 is used frequently in the Revelation 12 sign. The planet Jupiter is in the womb of Virgo for 42 weeks (same as human gestation from conception) before being "born" on September 9.  In months, 42 represents the length of time for the first half of the tribulation (1,260 = 42 months).
Also, notice the child's and father's last name is GARD ("guard") and the father's ("Father") name is Chris Gard (close to "Christ Guard").
"She gave birth to a son, a male child, who "will rule all the nations with an iron scepter." And her child was snatched up to God and to his throne. The woman fled into the wilderness to a place prepared for her by God, where she might be taken care of for 1,260 days."
– Revelation 12
http://www.bbc.com/news/uk-england-london-40752120